Top Spa For Microcurrent Treatments in Pittsburgh, PA
All Services are in A Private Suite Setting
Non-Invasive Anti-Ageing Treatment
At Skin Boutique, we offer microcurrent treatments that use low-level electrical currents to stimulate the muscles and tissues in your face. This non-invasive treatment is designed to lift and tone your facial muscles, reduce the appearance of fine lines and wrinkles, and improve your skin's overall texture and tone.
The Benefits of Microcurrent
Microcurrent treatments offer a range of benefits for your skin, including:
Lifting & Toning Facial Muscles
Reducing Appearance of Fine Lines & Wrinkles
Improving Skin Texture & Tone
Increasing Blood Flow & Oxygenation
Stimulating Collagen Production
Enhancing Skin Care Product Penetration
Learn More About Microcurrents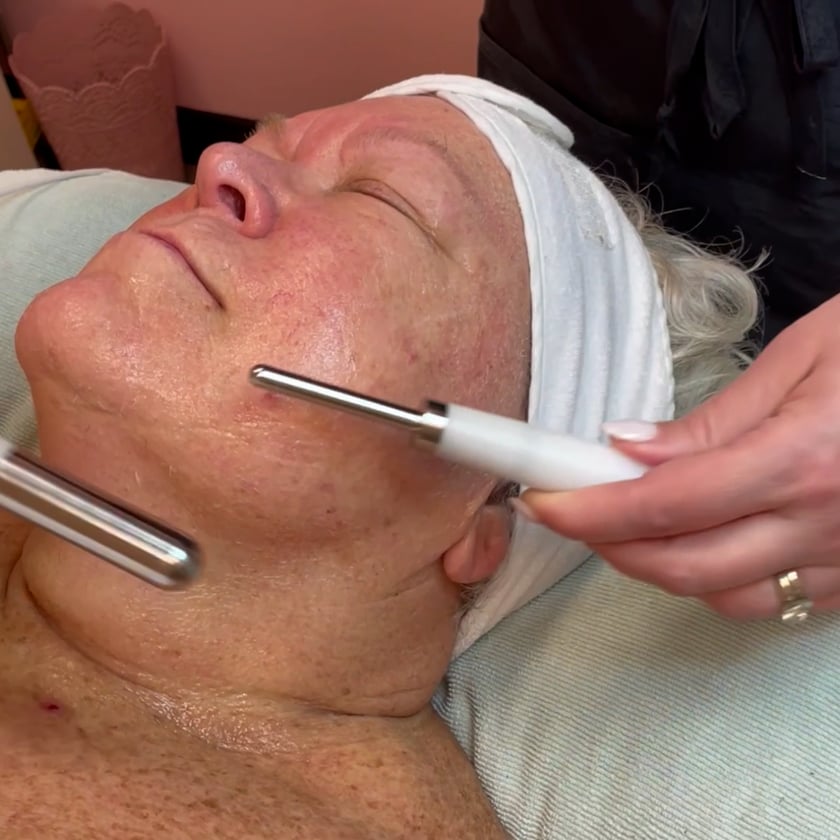 What to Expect During Your Microcurrent Treatment
During your microcurrent treatment, our estheticians will use a special device to deliver low-level electrical currents to your skin. The treatment is painless and non-invasive, and most clients find it to be relaxing and enjoyable. Your esthetician will work with you to create a personalized treatment plan that addresses your specific concerns and goals.
Who Can Benefit from Microcurrent Treatments?
Microcurrent treatments are safe and effective for most individuals. They are particularly beneficial for those who are looking to reduce the appearance of fine lines and wrinkles, improve their skin's texture and tone, or enhance the results of their skincare products. If you're unsure if microcurrent is right for you, our estheticians can assess your skin and recommend the most effective treatment for your needs.
Results-Driven and Educational Approach
At Skin Boutique, we are committed to delivering results. Our microcurrent treatments are designed to help you achieve your skincare goals and leave your skin looking and feeling its best. We also believe in educating our clients on proper skin care techniques and products, so you can maintain your beautiful results long after your treatment.
To see the best results, we suggest starting with a series of weekly sessions. In your first-time client session, we will discuss your goals and the number of sessions it will take to allow you to feel confident in your skin. Once you have achieved your desired results, you can maintain them with one session every 6 to 8 weeks. 
A Luxury Skin Care Experience with Affordable Prices
At Skin Boutique, we believe that everyone deserves beautiful, healthy skin. That's why we offer affordable prices on our microcurrent treatments. We also pride ourselves on providing a luxurious and comfortable environment that will make you feel pampered and relaxed.
$160.00 - 1 Hour 15 Minutes
Gallery of Microcurrent Treatments
Have Questions About Microcurrent Treatments For Our Skin Care Experts?
Are you ready to experience the benefits of a microcurrent treatment at Skin Boutique but have some questions? Contact us today to take the first step towards beautiful, healthy skin.